Commercial Snow Removal Equipment for the Denver Area
We operate Snow Plows, ATV's, Skid Steers, employ a small army of Hand Shovelers, and apply Ice Melt. We have the capabilities to handle a wide variety of properties and snow storms with ease. Our snow removal services are available 7 days a week, 24 hours a day.
Snow Plows
We use snow plows to clear large areas such as parking lots, drives, loading docks, etc. They are capable of moving large amounts of snow in a short amount of time. For large parking lots, we use multiple snow plows to keep your business open and running.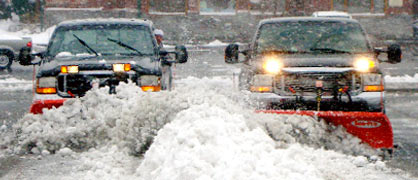 Skid Steer
When it is as important to remove snow from a site as it is to plow, a skid steer is the right tool for the job. These machines are great at removing snow from some of the most challenging nooks, like trash receptacle areas.
Ice Melt
We understand that safety and liability are high priorities for your business. We apply ice melt to remove packed snow and ice from entry areas, handicapped parking stalls, stairs, and more. Ice melt helps to keep high traffic areas free of snow and ice during storms, ensuring a safe path for you and your clients.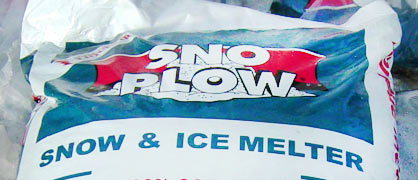 ATV's
Atv's are ideal for plowing larger areas that are inaccessible to snow plows. Long and narrow sidewalks, smaller work areas, and tight parking lots are the ideal area for ATV plows. They are small and lightweight, but are still able to move a lot of snow in a short amount of time.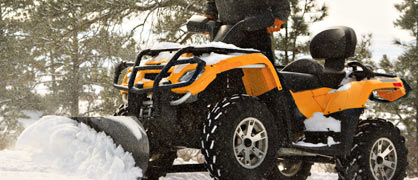 Hand Shovelers
When our heavier equipment can't reach your important access areas, our hand shovelers are on the job. These areas include sidewalks, parking areas, loading ramps, and more. We employ a small army of shovelers to make quick work of any job, no matter the size.
Call our office at 720-748-2163 for more information.